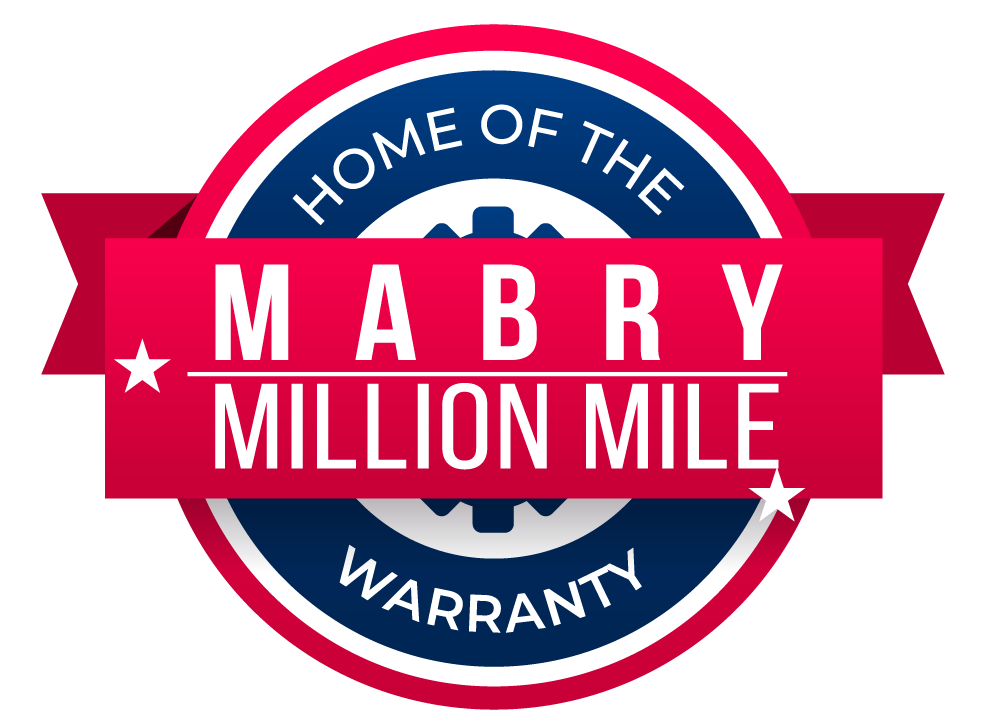 As concerns over the COVID-19 (Corona Virus) continues to increase, we would like to insure all of our customers that we are adapting to all of the changes and can still assist. We value your business at Mabry Auto Group, and our number one concern is your safety and our employees safety. 
Based on recommendations provided by the
CDC
 we are taking the following precautionary measures, and we ask you do the same:
COVID-19 is believed to be spread through
person-to-person
contact.
First, we will not allow any employees into the building that are experiencing any flu-like symptoms including cough, fever, shortness of breathe, or headaches. If you are experiencing any of these symptoms, we ask you to stay home. 
Mabry's Steps:
1. We are practicing safe hand washing in all departments. 
 2. We are asking both our customers and our employees to avoid close contact. The CDC is recommending a distance of 6 feet, and our employees have been instructed to maintain that.
3. We are disinfecting high trafficked area.
For those interested in buying a car:
Showroom Sanitation - If you decide to come into our showroom, we will happily provide you with Purell. Additionally, we are refraining from shaking hands. In fact, if you would like to make contact, we ask you bump elbows instead. We have disinfectant spray at the ready, and have already disinfected services throughout the showroom floor. 
100% Online Buying Process - If you still do not feel comfortable coming into our show room, you can purchase a new or pre-owned vehicle and have it delivered to you. This process can be done completely online! We have installed a tool to allow you to begin researching payment options online, while also researching vehicle protections. Once you decide on the vehicle, you can connect with our sales staff through a phone call, form submission, or submitting information through the Digital Retailing tool. We will discuss how you would like to continue the buying process, with your safety at the forefront of the conversation. 
Research Online and Personal Shopper - While some things are best experienced in person, many inquiries can be answered before visiting our dealership! In order to assure you have all of your questions answered, we will pair you up with a personal shopper from our dealership. This person can perform a video walk-around on any vehicle you are interested in, and even bring a vehicle to test drive to your front door. 
For those needing to service their vehicle:
Service Area Sanitation Precautions - Our service department is being sterilized 3 times a day, including wiping down surfaces and door handles. Our technicians are wearing latex gloves while performing work on any vehicles. We also have Purell stations to quickly wash hands while waiting for your vehicle. 
We will continue to monitor the Corona-virus, and appreciate your continued loyalty to Mabry Automotive Group.
SHOWROOM HOURS
Monday

9:00 AM - 7:00 PM

Tuesday

9:00 AM - 7:00 PM

Wednesday

9:00 AM - 7:00 PM

Thursday

9:00 AM - 7:00 PM

Friday

9:00 AM - 7:00 PM

Saturday

9:00 AM - 6:00 PM

Sunday

Closed
SERVICE HOURS
Monday

8:00 AM - 5:00 PM

Tuesday

8:00 AM - 5:00 PM

Wednesday

8:00 AM - 5:00 PM

Thursday

8:00 AM - 5:00 PM

Friday

8:00 AM - 5:00 PM

Saturday

8:00 AM - 4:00 PM

Sunday

Closed